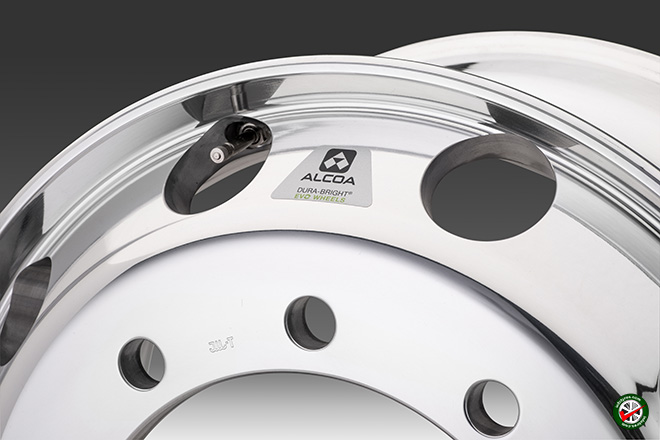 Alcoa Wheel Products Europe is pleased to announce that Mr. Karl Brown has been appointed to the new role of UK Fleet Manager. Karl has a wealth of field sales experience from over 15 years and will be in close contact with the transport fleets in the UK. Together with Alcoa's current Sales Manager Mr. Ghalid Dohri, Karl will further develop the company's growing portfolio and contribute to the region's great success.
Mr. Chris Edwards, Sales Manager for Western Europe, is excited with the expansion: "I'm really pleased to have an extra person in the UK. This enlargement will position Alcoa to capture the increasing demand for our innovative lightweight wheels. We already enjoyed a very successful history in this country and I'm looking forward to building on this positive path with this bigger team."
Alcoa Wheel Products manufactures forged aluminium wheels for trucks, trailers and buses. With manufacturing facility in Hungary and service centre in Belgium, the company strives to deliver high quality products and services.
Alcoa wheels are the strongest wheels. Tests have proven that forged Alcoa wheels are 5 times stronger than steel wheels. A forged Alcoa wheel withstands a load of 71,200 kg before deforming by 5 cm. The rim of the steel wheel is deformed by 5 cm at only 13,600 kg! The Alcoa forging process aligns the grain flow of aluminium with the shape of the wheel, even in the critical area where disc and rim meet. This process results in wheels with unrivalled forged strength that pass the most demanding tests: TÜV, LBF and JWL-T.
Alcoa wheels are also the lightest wheels. Compared to steel wheels Alcoa wheels can save up to 47% in weight depending on the wheel size. This means between 228 and 394 kg weight saving per truck/trailer combination and 98-107 kg saving for two-axle and 131-142 kg for three-axle coaches. This results in an increased payload or the opportunity to carry extra passenger(s) or load more luggage.
Because Alcoa aluminium wheels are forged and 100% CNC machined, they are the most economical. They guarantee a longer service life and less tyre wear because of a better heat dissipation. Alcoa wheels are the most environmentally friendly. They reduce CO2 emissions thanks to their lower weight and fuel economy. Alcoa wheels are the most innovative. Alcoa listens to customer needs and comes up with solutions:
– Dura-Bright® EVO wheels: easy maintenance
– Dura-Flange® wheels: protected against rim horn wear
– WorkHorse® wheels: without ventilation holes for construction vehicles
– Special wheel sizes: 17.5 x 6.00, 17.5 x 6.75, 22.5 x 13.00, 22.5 x 14.00, …